Get Started on Sentinels Republic
To play on the Star Wars Galaxies Sentinels Republic Emulator, you must create an Account and install our Launcher.
When you create an account, it will create both a Forum and Game Account.
When the launcher is finished installing Sentinels Republic, hit Play and log into Star Wars Galaxies with your Game Account information.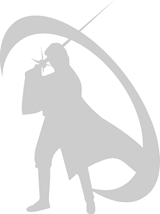 1. Launcher Install
After installation completes, the Launcher will run.
Click "Setup" on the Launcher to perform the first run setup process.
Agree to the server rules and select "Next."
Click "Install Folder" and choose the directory that you would like to install Sentinels Republic to and select "Next."

Note: Do not use C:/Program Files as your installation.
For best results, use C:/SREmu, or a similar directory on any hard drive.

Verify that you own a legal copy of Star Wars Galaxies and select "Finish."
The Launcher will now download all the required files to play on Sentinels Republic.
Installation size is approximately 7GB. This can take 20 minutes on a 50mbps internet connection. The Play Button will be enabled when the download is complete.
While the game downloads, please create a Forum and Game account.
You may be prompted after running the executable.
Windows SmartScreen:

Select "More Info"
Then "Run Anyway"

User Account Control
2. Register Account
Choose a Username

This username will be used for both logging into Star Wars Galaxies and the Forums.
Your username cannot be changed.

Enter an Email Address you would like associate with your account.
Enter a Password and confirm it.
Solve the Captcha.
Select the Register button.
Congratulations and Welcome to Sentinels Republic!
Once the Launcher finishes downloading, select "Play" and log in using your Account information.
You may make and delete a character once every 3 hours.
Player's are only allowed one account per house hold, if you play with family members or friends, please submit a request for multiple accounts.
Visit our Discord, and let us know you are in game to be verified. Our Discord offers in-game #galaxychat and other channels, you may also post on our forums.
Issues?